The story and philosophy of New trend textile.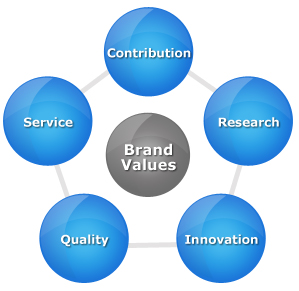 "Sharing your future with New Trend" is the goal of New Trend Textile Co., Ltd. about textile innovations. The brand values focus on content research, innovation, quality, service and contribution.
New Trend Textile was founded in Taipei in 1984 by Jason Chen. As a highly-gifted creator, Jason focuses on the research, development and innovation of textile and provides unlimited textile creativity for the important fashion designers of the brand new textile service and sports brands. His specialty of natural double-weave technology, which preserves the functions and features of natural textile through technologies, has won him the prestigious name of "the Fabric Magician".
Today, as a link in the global textile supply chain, New Trend Textile cares the global trend of future life. With its core competitiveness of product, quality and innovation, it provides textile materials of high-quality to the whole world.
Facing the crisis of global warming and following the concept of "from cradle to cradle", it leads the entire supply chain with the creativity of green textile, introduces the circular concept of green design and green production, and develops enterprise services.
Over the past 2 decades, its passion for the advocacy of the creativity of the textile culture in Taiwan has extended from enterprises to industries and the academic field. Every piece of its textile represents the Oriental Philosophy concept of "Loftiness as water", offers garments to designers around the globe for exploring experience and life, and brings people happiness and warmness.
Through innovated Taiji philosophy, New Trend Textile integrates creativity researches, product innovations, quality control, design services and global contributions, bringing innovated textile to the entire world.
Creative mind
With the core value of creativity, New Trend Textile pursues personalized creative life habits through the development of creativities and innovation potentials. Through applying personalized consecutive creativities of life experience to work, New Trend Textile has transformed the creativities into textile products.

During the process of personal creativity development, it continues to achieve common creativity and development mechanism with the textile industry, follows "circular social enterprise concept", and combines the textile dyeing and weaving techniques in Taiwan. Moreover, New Trend Textile emphasizes strongly on environmental protection, and therefore, has developed unique products with New Trend green textile. The advocacy of new ideas will help promote the creativities of the entire textile industry.

Finally, through international designers' re-innovation of textile features, New Trend green textile aims to improve people's life and happiness through creativities, to devote itself to the environment and to make historical contributions of creativity with the global textile industry.